"Mazda RX-8, Rotary Back in Action"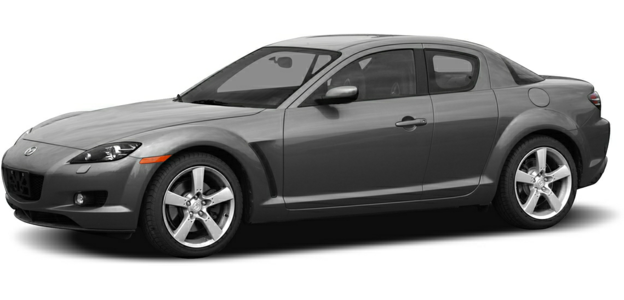 The Mazda RX-8 is a machine unlike any other. Offering drivers everywhere more than enough fun with this supercar has been made possible with the return of the rotary engine. What is a rotary engine? Well folks it is a very old design and style that was thought to have met its end a long time ago. Many manufacturers gave up on the concept of an engine that creates force by a rotary motion, or in simple terms by turning around very fast. Recently though the engineer behind the Japanese car manufacturer Mazda Seiji Tashima has come up with an innovation thatproperly utilizes the rotary engine so that it would not only meet and match the needs of many modern cars out there today but this engine design also improved fuel economy by roughly 20 percent. The impressive design produces a cleaner and more efficient emission from the engine.
The RX-8 produces noise levels so low during acceleration that it is rather tempting to break all known speed limits and see just how fast the car can go. The car offers such great value for money considering that it is a sports car that I just may go out and buy it myself. Unlike many sports cars the RX-8 comes equipped with two back seats, though a little cramped it can fit children comfortably but adults may have to feel rather compartmentalized. On the plus side this proves that sports cars are not just an option for bachelors, new dads everywhere can buy an RX-8 but only until the kids reach a certain age or height. The RX-8 is equipped with so much power that reaching 0 to 60 with the use of its rapid acceleration is made possible with a time of only 6 seconds, just make sure you dnt hit any of the traffic cones on your way to 60. The drive offered by an RX-8 is so smooth and magnificent that it is found unmatched by many of its predecessors and competition out there in the market today. With all the benefits mentioned above the RX-8 proves to be an obvious choice when shopping for a super car with great value.
Image by: http://www.cars.com/mazda/rx-8/2004/consumer-reviews